Ariston Dishwasher repair dubai Guide and its important
In the first place it is always a hectic to wash daily dishes, keep them in bucket to dry and wait for drying. As well as we all know our women at home needs a machine which can work like human to wash and dry all at once. Feeling like crazy for this. Indeed there are multiple manufacturers who are manufacturing new types and different models of Dishwasher for the easy of washing dishes. Furthermore these machines are like a bucket where we keep our dishes in racks for wash and dry. However there are different models of this machine kind and if it fails you will need to carry it for repair. God knows if you have a repair man near your home. Indeed naveed electronics is the best for Ariston dishwasher repair Dubai.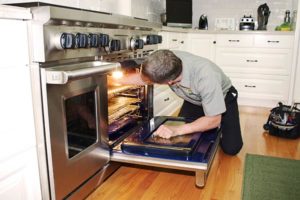 Furthermore Dishwasher is a machine which has mechanical and electrical parts, combining both to make a smart washer of dishes. However there are electrical boards and panels in it which can get damage during working. Since it is typical for a common person to repair. Moreover Naveed Electronics repair take guarantee to repair it with complete care. If need to replace the parts also we repair and replace during Ariston dishwasher repair.
Why do you pay extra cost for an unknown repair
In a situation of hurry many customers may not know the actual reason of fault. Thus they pay high cost for repairs which they even don't want to pay.
As a result Naveed electronics only troubleshoot the fault for repairs and inform customers in advance for the faults. Hence customer can also take advantage of fault repairs from other companies and its prices. Weather naveed electronics is truly giving best services or not. This idea certainly makes us different from others. Hence we are in advantage of making permanent customers for home appliance repairs.
Follow brands we do services and repair.
Ariston dishwasher
AEG dishwasher
Daewoo dishwasher
Bosch dishwasher
Electrolux dishwasher
Frigidaire dishwasher
LG dishwasher
Indesit dishwasher
Samsung dishwasher
Whirlpool dishwasher
Siemens dishwasher
Zanussi dishwasher
Kenmore dishwasher
Hotpoint dishwasher
Danby dishwasher
Admira dishwasher
Amana dishwasher
Maytag dishwasher
GE dishwasher
Whisperkool dishwasher
Panasonic dishwasher
Ariston Appliances in UAE
Although Ariston Appliances Company is first establishing in Fabriano, Italy. This brand is from 1930 from Italy. Thus the brand Ariston has its own variety in all home appliances as well as in the function comparing to other brands and cost less while purchasing. They have more than 93000 employees and above 70 manufacturing plants worldwide . However many home appliances of which we can take benefit. For example the washing machine, Gas stove and cooker as well as dishwasher. Indeed the manufacturing company is developing its quality. In UAE Naveed electronics experts have hands on experience on this brand appliance. Hence we send the experts to our customer's homes while they face any failures in Ariston Appliances.
As we know in the first instance we always determine the exact issue of failure. Making the solution by repairing or replacing the parts if need.
What we do
We offer repair and service for appliances.
Installation & Maintenance service
Well trained technicians with years of experience
We have specialized team for built-in home appliances installation and service.
We provide emergency services with no additional cost.
More Services We offer
For booking of repair and details call our number +971506781995