Naveed Electronics for TV | LCD | LED repair
There are almost 90% users in the modern time who still have TV, LCD and LED for their entertainment of life. This need of users makes heavy use of TV. Thus in the event of TV Failure, you will need repairing services. We offer complete range of TV, LCD and LED repair for all brands and make in Dubai.
Neveed electronics is the Best Option for Repair Your LED tv lcd repair in Dubai, We are 20 Years of Experienced LED Tv Repair Company, All Work Are Reliable Worry Free LED Tv Repair Dubai. If You Have any Problem With Your Flat Screen LCD Tv An lcd led repair Looking For a Professional lcd tv repair dubai Service Center In Dubai, We Are here For Fix Your LCD Tv In Your Area.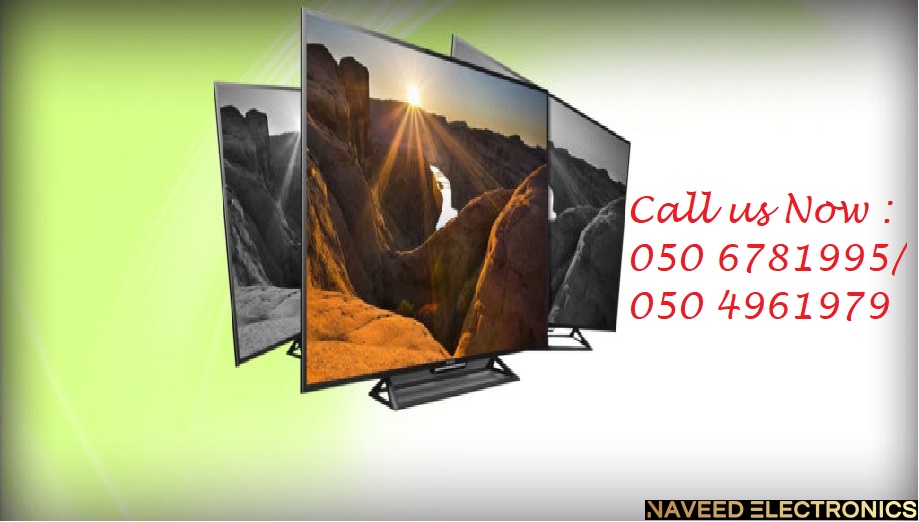 Cost effective solutions at Naveed electronics
Naveed electronics offers you best and economical repairing of LCD, LED and tv repairing dubai. These repairs include the change and replacement of faulty parts. In the led repair dubai peak season we always tend to stock all brands and kinds of parts for TV to produce more efficiency in our works. We also do tv lcd replacement.
The great part of our service is we provide a complete checkup at your premises such as home, residential apartment etc. This makes us find out faults in your TV within the first visit. If the fault is minor we usually repair at our customers premises to save time and led repair in dubai money of our customers. More over we only ask customers to provide their machine delivery for major repairs to our work shop.
What we do
We offer repair and service for appliances.
Installation & Maintenance service
Well trained technicians with years of experience
We have specialized team for built-in home appliances installation and service.
We provide emergency services with no additional cost.
More Services We offer